The delegation of Uzbekistan took part in the 32nd International Exhibition of Livestock SALAMAQ21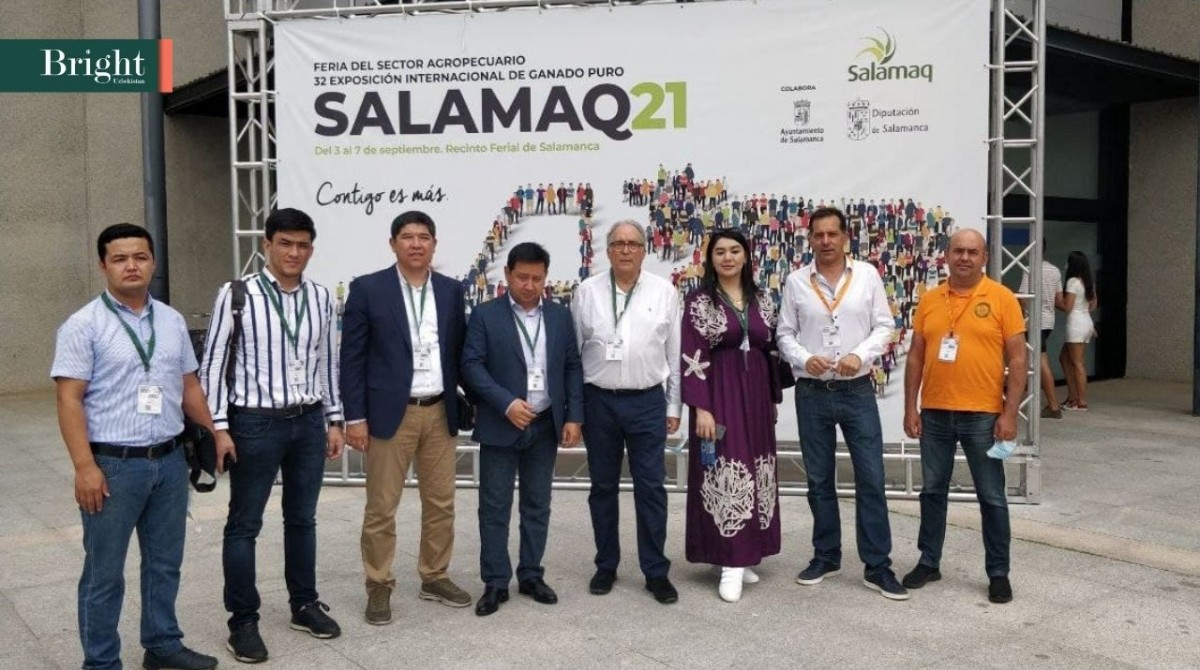 The delegation of Uzbekistan headed by the first deputy chairman of the committee for the development of silkworm and wool industry of the Republic of Uzbekistan B. Yusupov is currently on a working visit to the Kingdom of Spain.
The delegation began its work on September 6 with participation in the 32nd International Exhibition of Livestock of the Ministry of Agriculture of Spain SALAMAQ21.
The international exhibition was held at the exhibition grounds of the Regional Council of Salamanca. The pavilions were attended by more than 100 producers of cattle and small ruminants, producers of pellets, working towards the development of the fodder base, dairy and meat processing enterprises and other economic entities of animal husbandry.