Tanzila Narbaeva met with World Bank Vice President for Europe and Central Asia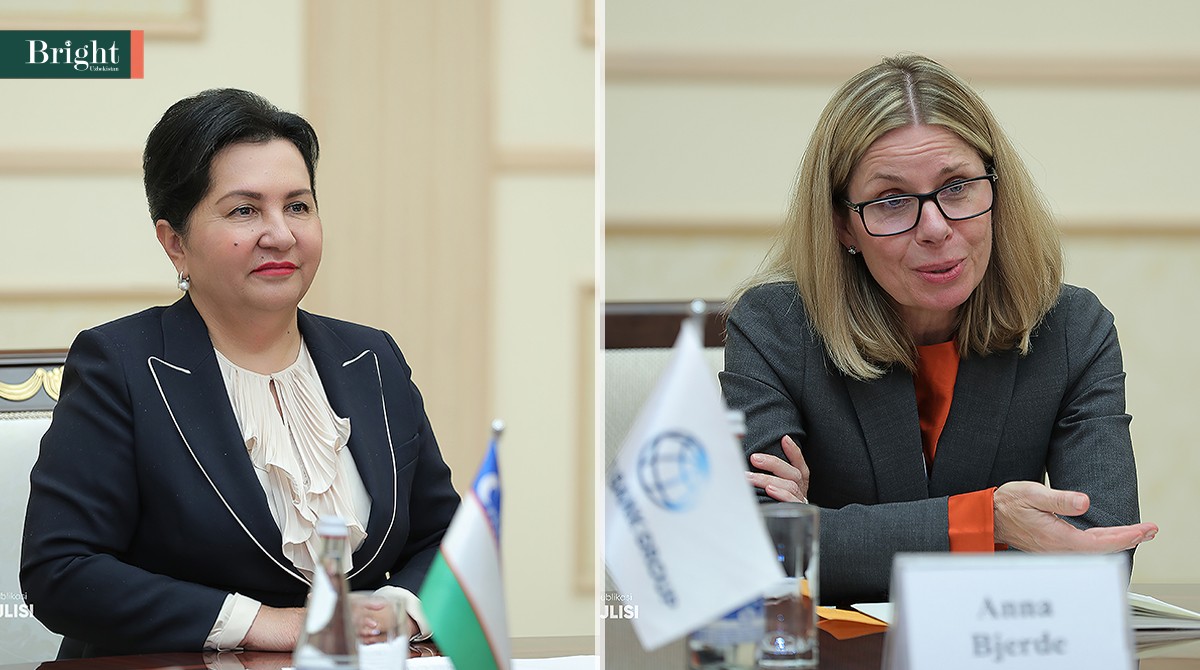 On September 29, 2021, the Chairman of the Senate of the Oliy Majlis T. Narbaeva met with the Vice President of the World Bank for Europe and Central Asia A. Bjerde.
According to the press service of the Senate, the parties discussed issues related to the current state and prospects of bilateral cooperation, including the development of women's entrepreneurship in rural areas.
It was emphasized that the constructive interaction of Uzbekistan with the World Bank received a new impetus in the light of the fundamental transformations carried out in the country in recent years.
Anna Bjerde noted that thanks to the effective reforms of the past 5 years, the republic was able to successfully withstand the COVID-19 pandemic, as well as create a stable foundation for the next equally important stages of transformation. The WB is ready to further support Uzbekistan on this path through projects and assistance programs.
In addition, the parties also discussed promising projects proposed by the Bank for implementation in 2021-2022 in the areas of entrepreneurship development among youth and women, continuation of the program for the development of entrepreneurship in rural areas and improvement of human capital development.