The Independence Monument is a majestic symbol of ancient history and rich culture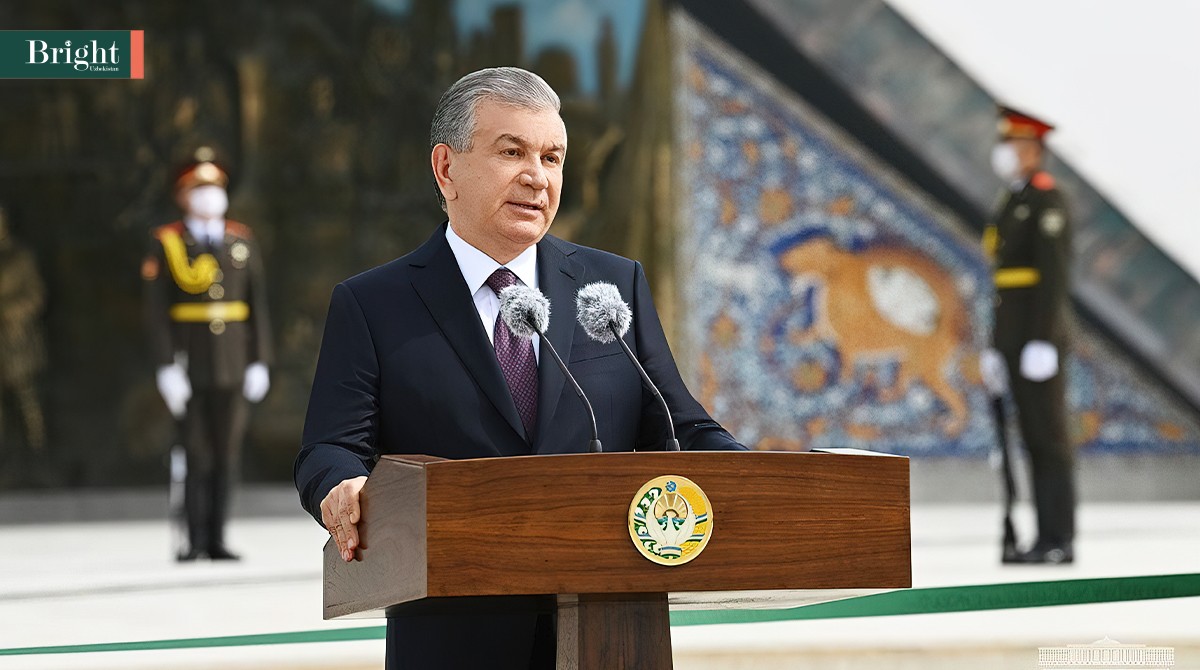 As we reported earlier, the opening of the Yangi Uzbekistan Park and the Independence Monument, created in honor of the thirtieth anniversary of our country's independence, took place today.
President Shavkat Mirziyoyev made a speech at the event and noted that all our multinational people are celebrating the thirtieth anniversary of the independence of our dear Motherland with great joy and exultation.
If you look from above, the park resembles a giant tree with five branches extending from it. This symbolizes the five priority areas of the Action Strategy.
In the central part of the park there is a majestic example of monumental art - the Monument of Independence.
«The Independence Monument is a great monument erected to the glory of our Motherland, our courageous and brave, peace-loving and hardworking people-a hero. At the foot of the monument are carved the words: "The eternal memory of the ancestors who left a bright mark in the history of the people will always live in our hearts," which express the deep respect of the current generations for the memory of their ancestors», – Shavkat Mirziyoyev said.