Shavkat Mirziyoyev presented a five-year development program for Samarkand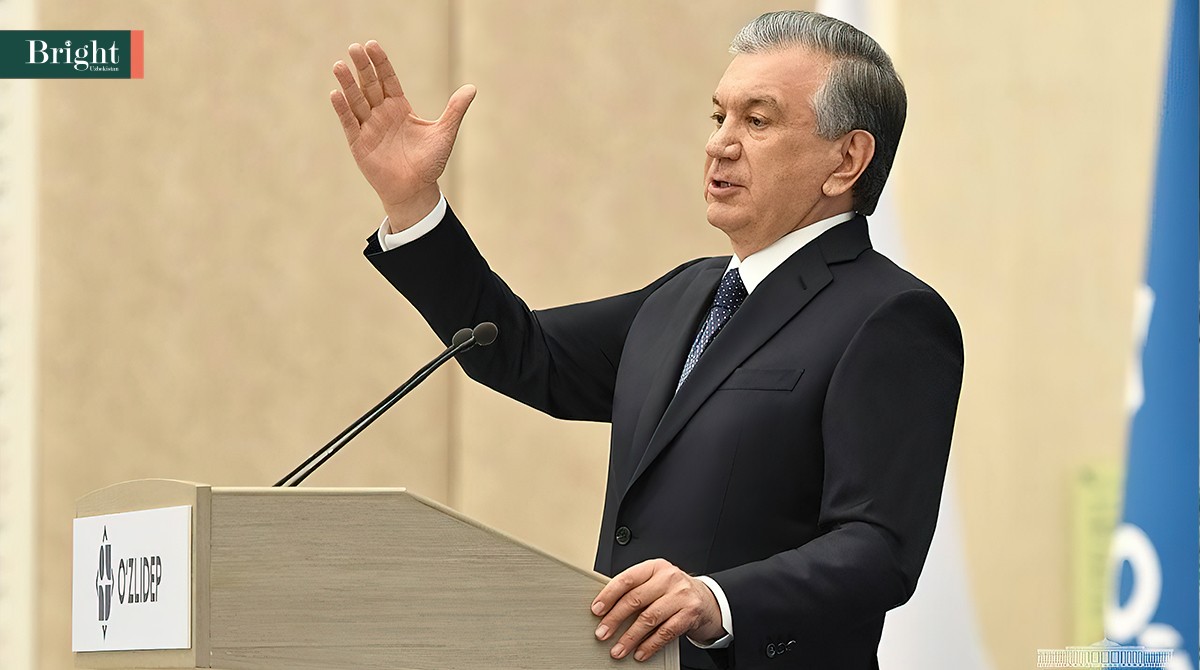 As part of his election program, President Shavkat Mirziyoyev met with voters of the Samarkand region.
Mirziyoyev made proposals for solving existing problems in the region and shared plans for the future, providing a five-year program for the socio-economic development of Samarkand.
"For human dignity" - this is the main idea and title of the electoral program of Shavkat Miromonovich.
The President spoke about the difficulties in relations with neighboring countries:
"There used to be mines on our borders. 99.9% of issues that have not been resolved with neighboring countries for 20 years were resolved in a short time. All this is based on the interests of a person, his freedom and dignity, "said Shavkat Mirziyoyev.
The President noted that large-scale reforms will take place in the spheres of tourism and employment.
"Samarkand will soon become a" tourist gate ". Annually, about 1 trillion soums of soft loans will be allocated for the development of the family business, "the President noted.
Within five years, large-scale changes will occur in the industrial sector.
In particular, 145 investment projects worth 800 billion soums will be implemented in the Narpay region. 4 new small industrial zones will be created in the makhallas "Bakht", "Guliston", "Mukimiy" and "Tepa".
"Next year, at the expense of the European Bank for Reconstruction and Development, 50 electric buses will be delivered to Samarkand. More than 4 trillion soums will be allocated for the construction and repair of more than 8 thousand km of roads and internal streets, 270 bridges, "the head of the country said.
The UzLiDeP candidate also spoke about expanding the boundaries of the city of Samarkand.
"Samarkand will turn into a comfortable and attractive" green city ". The city will include 18 thousand hectares of land in Samarkand, Pastdargom, Akdarya and Taylak districts. Government offices and administrative buildings of the districts will be moved from the historic center to the new district. Two new tunnels and two bridges will be built in Samarkand, "Mirziyoyev said.
According to the President's five-year program, a Technological University will be created in Samarkand.
"This university will be included in the list of thousands of prestigious universities in the world," said Shavkat Mirziyoyev.