SPANISH FOOTBALL MODEL ARRIVES IN UZBEKISTAN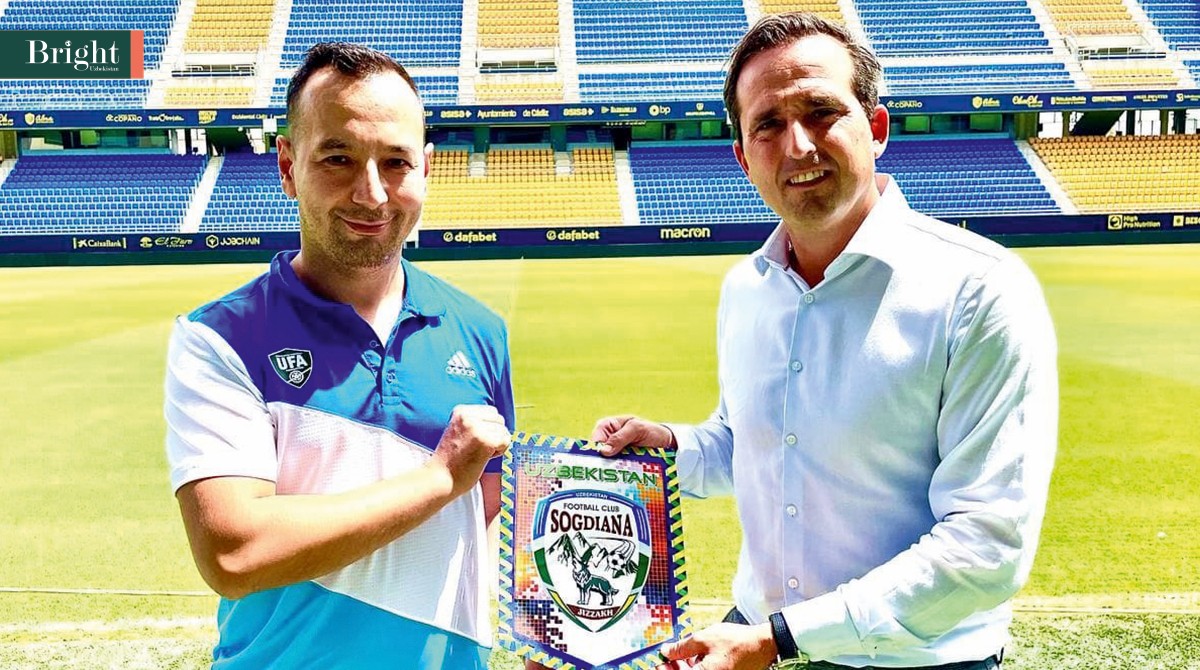 Recently, the representative of the Football Association of Uzbekistan in Europe, a close partner of BMB Trade Group Dilshod Ruzmetov met with the director of international projects of the football club Cadiz (Spain) Enrique Perez.
Cadiz is a Spanish professional football club based in the province of Cadiz in the autonomous community of Andalusia. The collective was founded on September 10, 1910. The home stadium of this club is "Ramon de Carranza".
During the meeting, Enrique Perez expressed interest in establishing cooperation with Uzbek clubs. In particular, the football club "Cadiz" expressed its readiness to consider the possibility of establishing close cooperation with the Jizzakh football club "Sogdiana". Enrique Perez said that in September this year he plans to visit Uzbekistan to get acquainted with the football club "Sogdiana" and its activities. "I hope that our club will establish effective and long-term mutually beneficial cooperation with the Sogdiana club," Peres said during the meeting.
Enrique Perez also invited Dilshod Ruzmetov to the match between Cadiz and Levante in the first round of the Spanish La Liga on Saturday.
It is worth noting that BMB Trade Group is ready to assist in this joint project, which will allow the coaches of both football clubs to exchange experiences, conduct joint training sessions and exchange experiences, as well as organize friendly matches and enable Sogdiana players to play on the fields of Europe.