Uzbekistan and Tajikistan: on the way to a new stage of multifaceted cooperation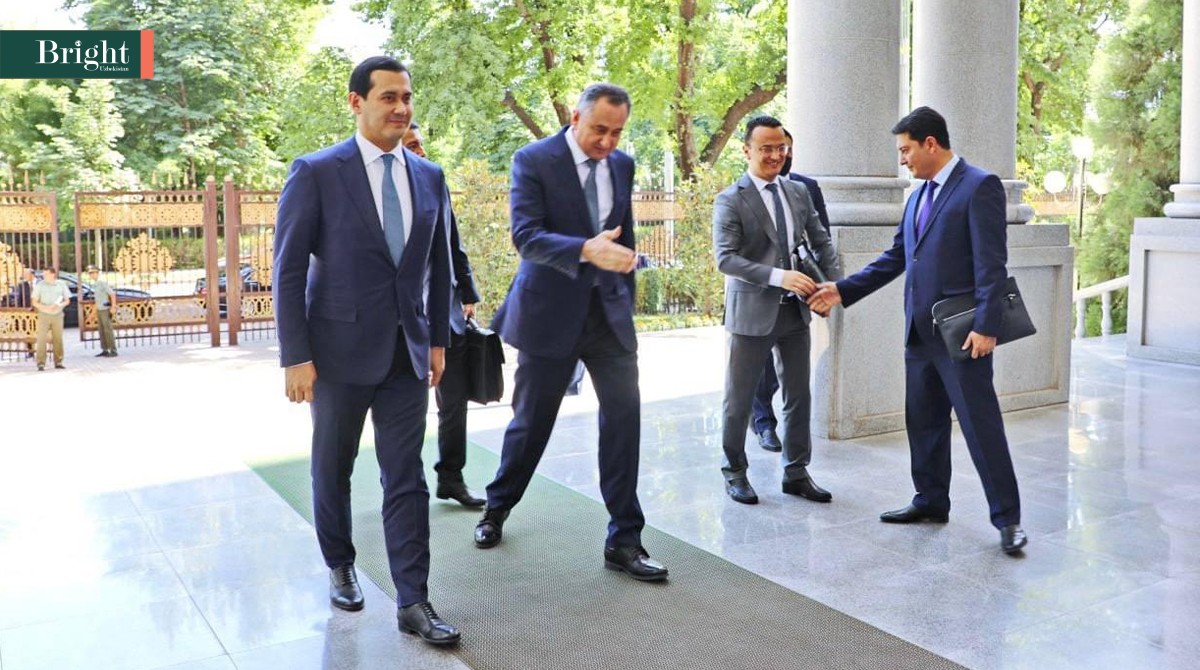 During the visit of the delegation of the Government of the Republic of Uzbekistan to the Republic of Tajikistan, Deputy Prime Minister of the Republic of Uzbekistan, Minister of Investments and Foreign Trade Sardor Umurzakov met with First Deputy Prime Minister of the Republic of Tajikistan Davlatali Said.
During the meeting, the parties discussed the current state of bilateral relations and the prospects for their development, as well as issues related to the preparation of the visit of the President of the Republic of Uzbekistan to the Republic of Tajikistan and the holding of relevant events.
At the meeting, the Tajik side noted that the expected high-level visit will serve as a powerful stimulus for the development of multifaceted Uzbek-Tajik cooperation and will bring relations between the two countries to a qualitatively new level.
During the discussion, it was noted that the systematic approach used to coordinate joint actions of ministries, departments and economic entities of the two countries, in a short time allowed to achieve tangible results and significantly expand the framework of bilateral cooperation.
 This is evidenced by a number of agreements reached on the implementation of large investment projects and trade agreements, which are planned to be signed during the first Uzbek - Tajik interregional forum, which will be held in Bokhtar, Khatlon region on June 9 this year.
Confidence was expressed that these measures will make it possible in the near future to fulfill the task of increasing the volume of Uzbek-Tajik trade to $ 1 billion.