Vaccination risk insurance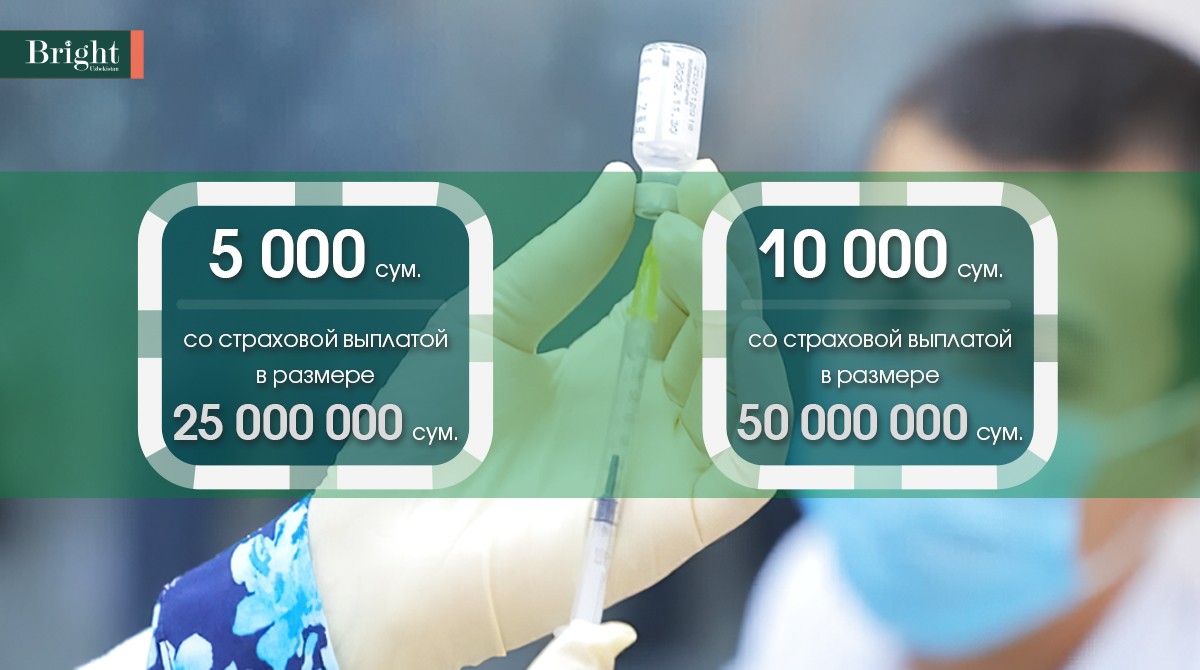 Now, Uzbekistan has the opportunity to insure against the risk of death or disability after receiving the COVID-19 vaccine.
The cost of an insurance policy ranges from 5,000 soums (with an insurance payment of 25 million soums) to 10,000 soums (with a payment of 50 million soums). To purchase it, you will need a passport and a certificate of vaccination. Note that in order to obtain an insurance policy, it is enough to receive the first dose of the vaccine.