About the presentation of the product saffron brand BMB ZA'FARON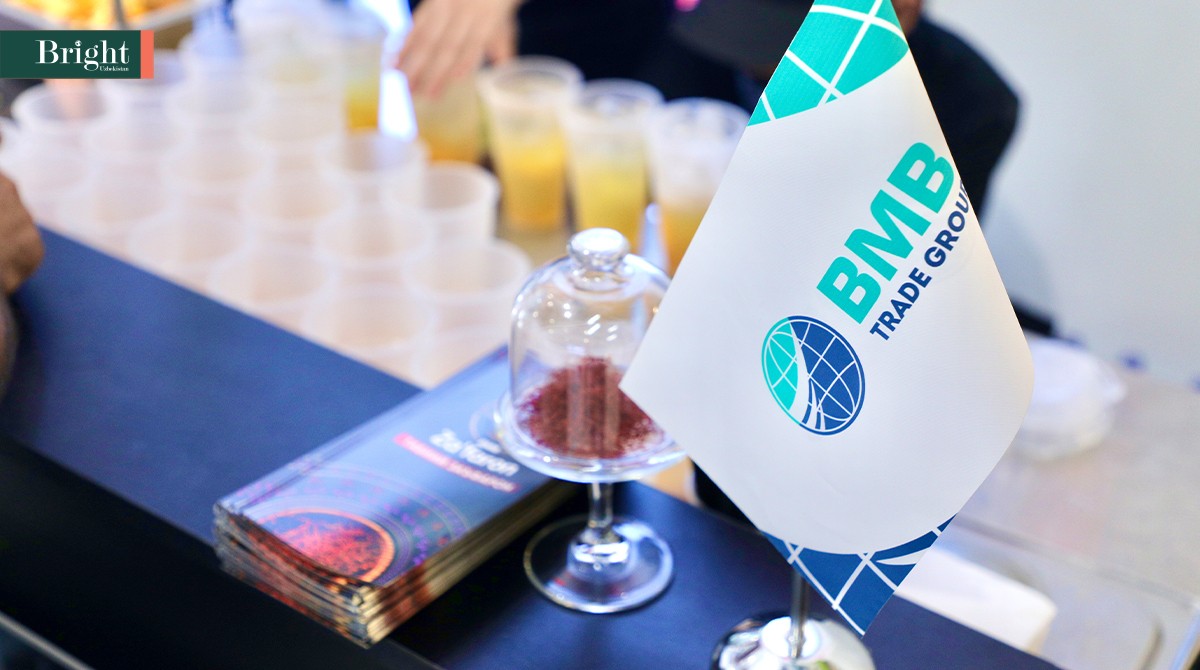 Today in Tashkent, the pharmacy chain "Savii" of the MAKRO Riviera Shopping Center hosted a presentation of the product saffron brand BMB ZA'FARON, which was attended by the company's management, biologists and pharmacists, artists, journalists and bloggers. During the presentation, the positive qualities of the saffron product were demonstrated.
It should be noted that saffron plantations in our republic began to be created in 2017 as part of a set of measures to implement the initiative of the President of the Republic of Uzbekistan Shavkat Mirziyoyev.
On this basis, BMB Trade Group implemented a project to create saffron plantations in the Jizzakh region with the support of the Ministry of Investment and Foreign Trade of the Republic of Uzbekistan, the Ministry of Foreign Affairs and the Embassy of Uzbekistan in Italy.
For this purpose, the bulbs of saffron tubers were brought directly from Italy. The cultivation processes were carried out under the full control of scientists from the "University of Piacenza" and Italian experts. The saffron crop was harvested and dried according to European technologies. Chemical mineral fertilizers are not used in the growing process.
Most importantly, our national product has passed two-stage tests in the laboratories of well-known European analysts "Chimiche Ed Ecologiche Sas" and "Laboratori di Ricerche Analytiche e Tecnologiche su Alimenti e Ambiente" and was recognized as the highest quality according to the results of the analysis.
Thus, BMB TRADE GROUP and OPERA S. R. L (Italy) recently signed an export contract worth 3 million euros. In the first decade of July, BMB will start exporting saffron products to Italy under the saffron brand. In addition, the U.S. Food and Drug Administration (FDA) has authorized the import of saffron products from Uzbekistan to the United States under the brand name BMB ZA'FARON.
It is worth emphasizing that with projects of this kind, the company strives to make a worthy contribution to increasing the export potential not only for itself, but also for saffron products in Uzbekistan as a whole. In the future, it is also planned to export to the markets of the United States, the European Union and South Korea.