Akis Center - a new approach to the agricultural sector using innovative technologies and science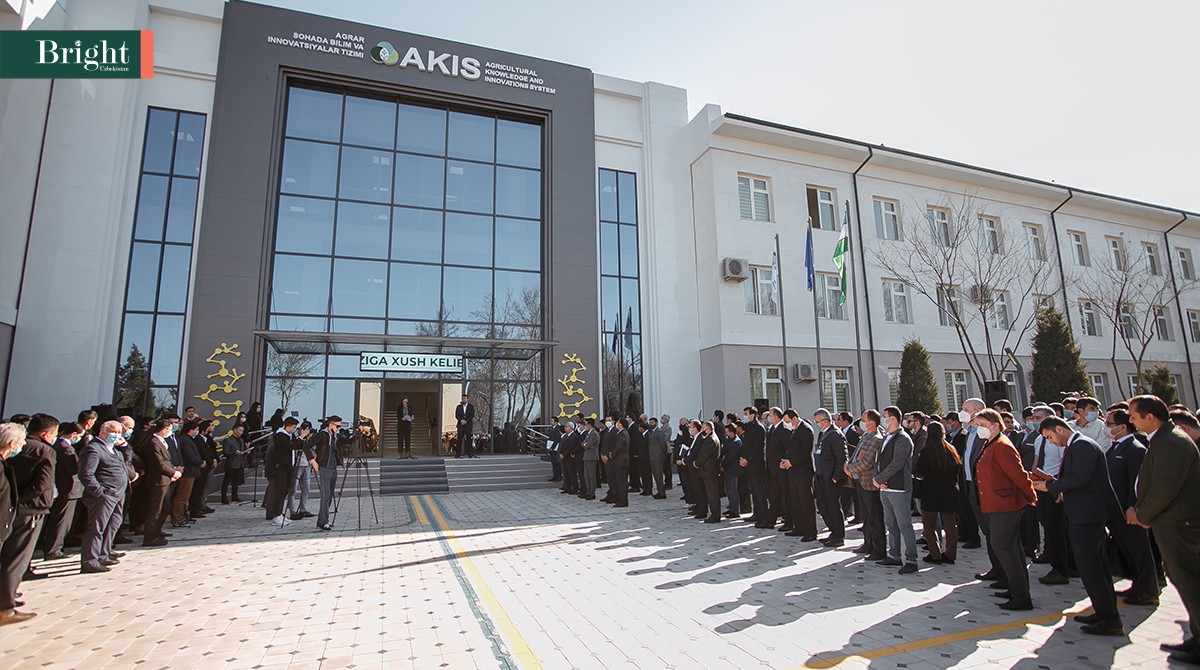 A presentation of one of the first trial Centers of agricultural services AKIS (National Center for Knowledge and Innovation in Agriculture) was held in Yukori Chirchik district of Tashkent region.
This center is part of the implementation of the Agriculture Development Strategy for 2030. The same AKIS centers will be opened during 2021 and 2022 in all regions of Uzbekistan and the Republic of Karakalpakstan. It is worth noting that in each separate region, AKIS Agricultural Service Centers may have their own unique formats in terms of the provision of certain services.
Minister of Agriculture Jamshid Khodjayev noted the importance of the center for the integration of research and practice in his opening speech.
- "Today, numerous decrees and resolutions of the head of state, the Strategy for the Development of Agriculture are being developed and implemented ... And we adhere to the idea that" there is no modern agriculture without science, innovation and education ". The center of agricultural services in the Tashkent region and everything that is presented there has a popular name in the world AKIS (Agricultural Knowledge and Innovations System). We create and develop this system in cooperation and with the support of the European Union, the World Bank and other partner international donor organizations. It is important for us that farmers who come to the center feel at home, be able to receive knowledge and necessary services in a single place through the public or private sector, and also be able to purchase the necessary agricultural products here - from large equipment and technologies to fertilizers "- stressed the Minister.
The Center has a pavilion of state agro services, Laboratories, educational and lecture halls, mobile mobile laboratories for 9 different directions, a demo site, AKIS experimental demonstration fields, a private sector services pavilion "AKIS Agroxizmatlari", as well as the Agrobozor Agricultural Market.
The system of knowledge and innovation in agriculture AKIS in Uzbekistan was developed by the Ministry of Agriculture of the Republic of Uzbekistan and approved by Presidential decree dated of February 3, 2021 No. UP-6159 "On further improvement of the system of knowledge and innovation, and provision of modern services in agriculture."
"The fundamental element that unites all AKIS systems in the EU and other countries of the world is, in fact, the desire to involve people and organizations to promote mutual learning, creativity, knowledge and information exchange on the topic of agriculture," said the Ambassador of the European Union to the Republic Uzbekistan Charlotte Adrian at the presentation of the Center for Agricultural Services in the Tashkent region.
The AKIS Center is a new and unique platform for Central Asia, representing a wide range - OVER 100 TYPES - of agricultural services to farmers, dehkan ( farmers) farms, clusters, owners of household plots, and also creates conditions for private local and foreign agro-oriented companies striving for effective direct communication with its target audience.