Bright Uzbekistan: negotiations with the head of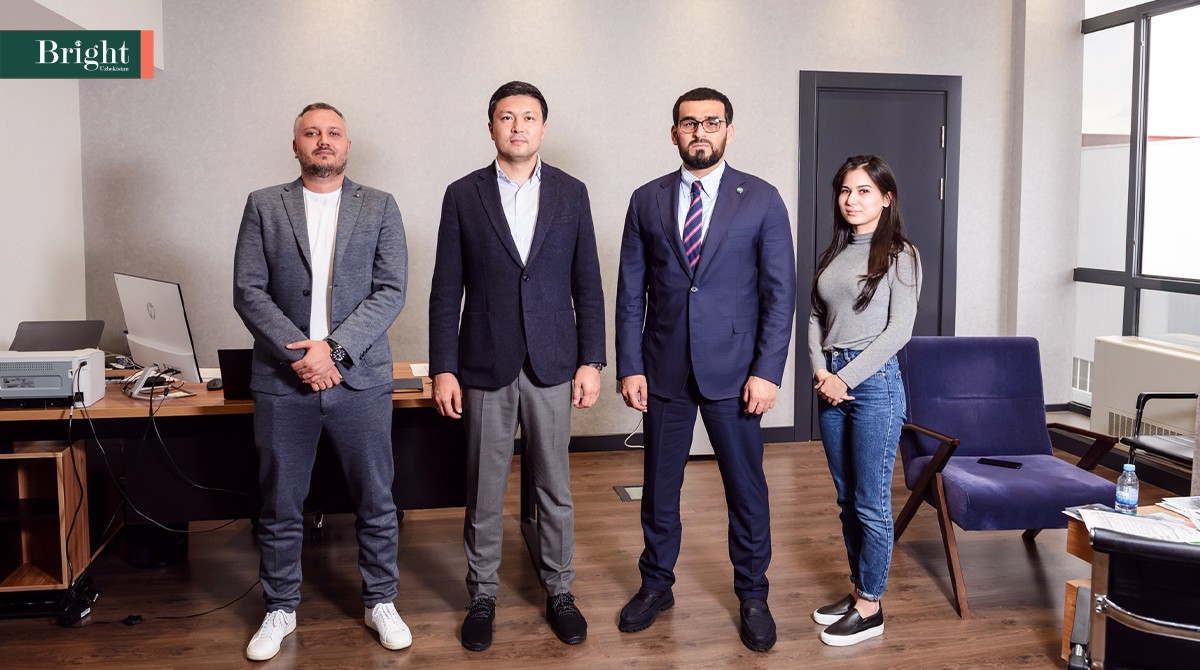 Golden House is a leading development company in Uzbekistan. Taking an active part in creating a new look for Tashkent, Golden House works closely with world-renowned architectural, design bureaus and engineering companies.
Today, the company has completed 17residential complexes out of 35 . All their projects are divided into three categories: Comfort, Business and Premium. The total building area is 1 million sq.m.
Golden House became the first developer in Uzbekistan to receive international recognition as "9 Asia Pacific Property Awards". The main goal of the company is to meet the requirements of the real estate market of Uzbekistan, in which there is great competition today, therefore Golden House is in constant search of improvements and updates of project concepts.
Bright Uzbekistan team and the representatives of Golden House company discussed different important issues.
Project manager Davron Abdullaev and company director Davron Fayzimatov made an agreement for cooperative work in achieving common goals