From January to June 2021, the republic's economy grew by 6.2%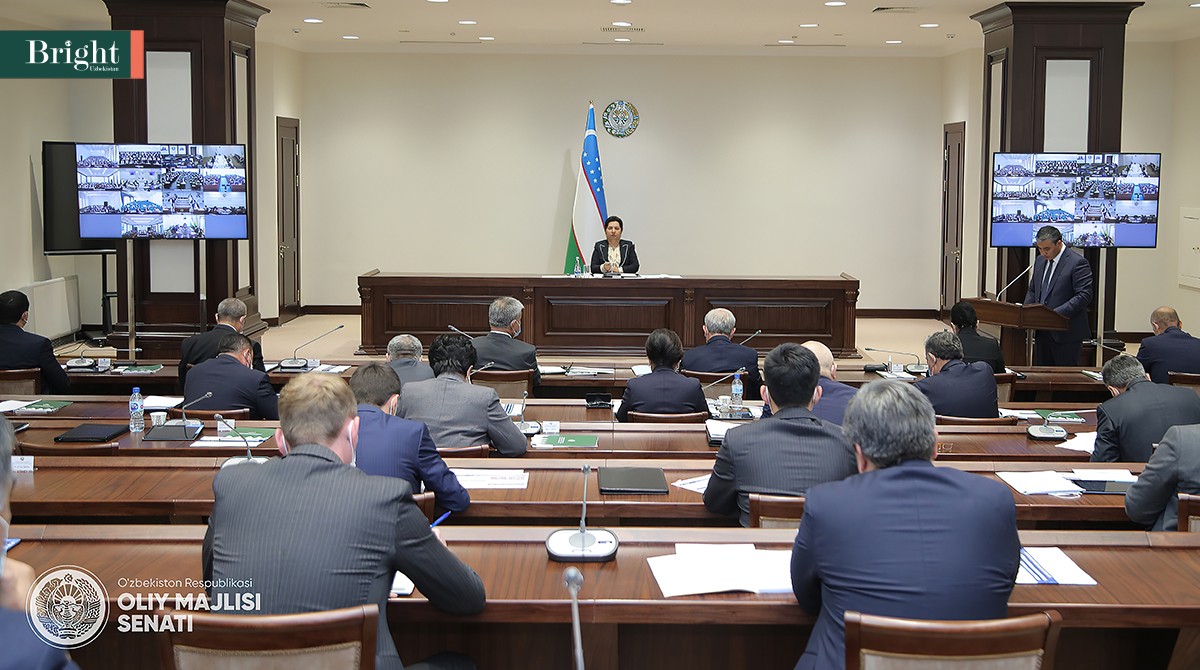 At the nineteenth plenary session of the Senate of the Oliy Majlis, the report of the Cabinet of Ministers on the execution of the State budget of the Republic of Uzbekistan following the results of the first half of 2021 was heard.
As noted, from January to June 2021, the republic's economy grew by 6.2%, and the volume of GDP amounted to 318.5 trillion soums despite the pandemic.
Economic growth was provided in industry by 8.5%, construction by 0.1%, agriculture, forestry and fisheries by 1.8% and services by 8.0%. The inflation rate since the beginning of the year was 4.4%, and in comparison with the corresponding period of the last year - 10.9%.
State budget revenues in the first half of 2021 amounted to 74.9 trillion soums, expenses - 79 trillion 332 billion soums, exceeded the forecast by 107.8% or 5.4 trillion soums. Incomes compared to the corresponding period of last year increased by 16.7 trillion soums.
On value added tax in January-June of this year, 7.6 trillion soums were returned to taxpayers from the republican budget, which is 6 times more than in the same period last year.
State budget expenditures for the 1st half of 2021 without state trust funds amounted to 79 trillion 331.9 billion soums, 96.9% in relation to planned indicators or 24.9% in relation to GDP.
In the reporting period, the revenue side of local budgets was fulfilled by 118.9% to the forecast, the expenditure side - by 97.3% to the plan.
Thanks to the measures taken by the Government aimed at increasing the independence of local budgets, the indicator of revenues of local budgets has been fulfilled with an excess of 2 trillion 639 billion soums.