How are the 300 billion soums allocated for the elections distributed?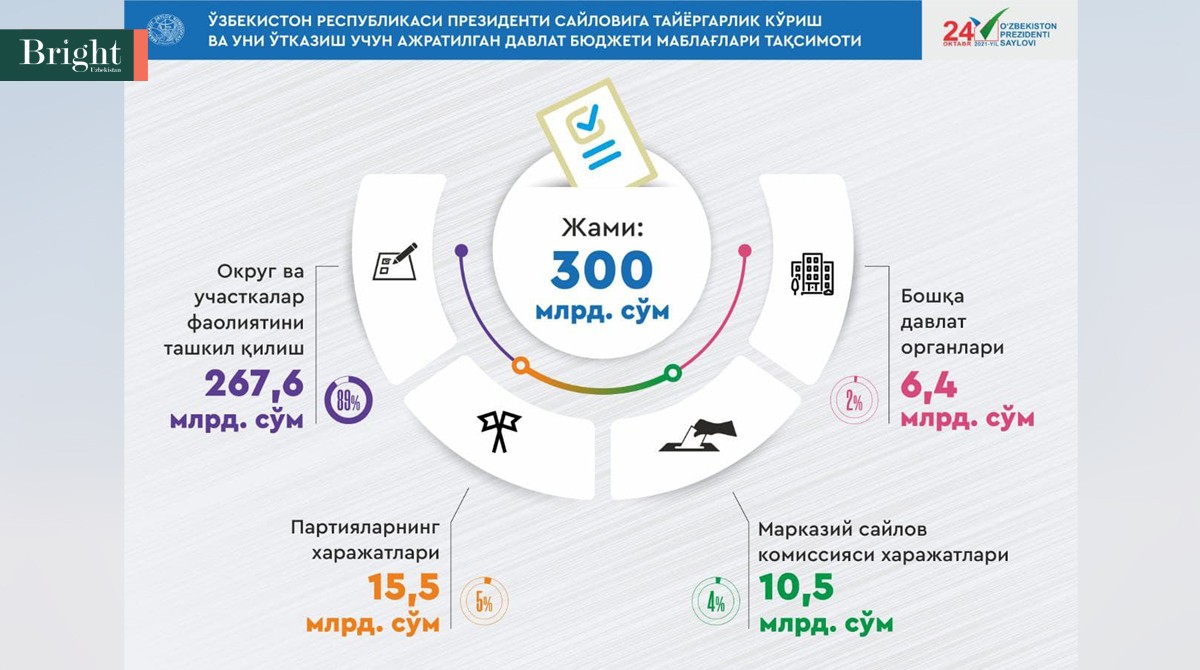 As you know, an important event in the political life of our country, the election of the President of the Republic of Uzbekistan, will take place on October 24 of this year. How the funds allocated for these elections are distributed remains an interesting question for everyone.
In total, 300 billion soums were allocated from the state budget for the following activities:
- The bulk of the budget, that is, 267.6 billion soums, was aimed at organizing the activities of districts and sites.
- 15.5 billion soums were allocated for the expenses of parties.
- 10.5 billion soums have been allocated for the expenses of the Central Election Commission.
- The remaining 6.4 billion soums of the budget were directed to the expenses of other state bodies.
Percentage distribution:
- 45-55% of the budget goes to salaries and compensation payments to members of election commissions.
- 25-30% has been allocated for the maintenance of district and precinct election commissions.
- 8-10% of funds for the production of campaign materials.
- 2-4 for logistics and special communication services%
- 1-3% have been allocated for the information campaign.