Internet speeds in Uzbekistan have increased by more than 1.5 times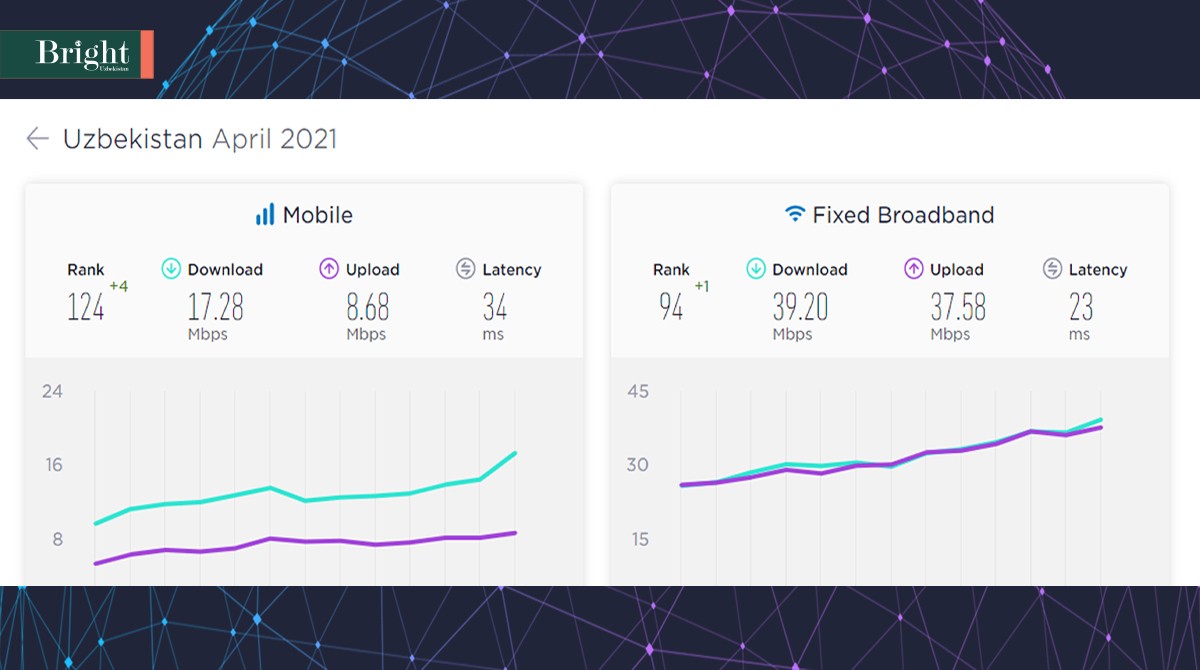 The Irish company Ookla has published data from the Speedtest.net service according to the monthly Speedtest Global Index, which contains data on the speed of mobile and wired Internet in the world at the end of April 2021. Uzbekistan again showed growth in the speed of mobile and fixed Internet, the press center of MITK reported.
According to the data, the Internet speed in Uzbekistan showed an increase of 51.8% from 25.82 Mbps in April 2020 to 39.2 Mbps (Download) in April 2021. And over the past three years, the speed of wired Internet in Uzbekistan has more than tripled from 11.62 Mbps in March 2019.
Also, positive trends were shown by the growth of the speed of the mobile Internet in Uzbekistan, which over the past year increased Mbit / s in April 2020, to 17.28 Mbit / s (Download) in April 2021. The growth was 78.5% over the year.