Land resources and prospects for digitalization of agriculture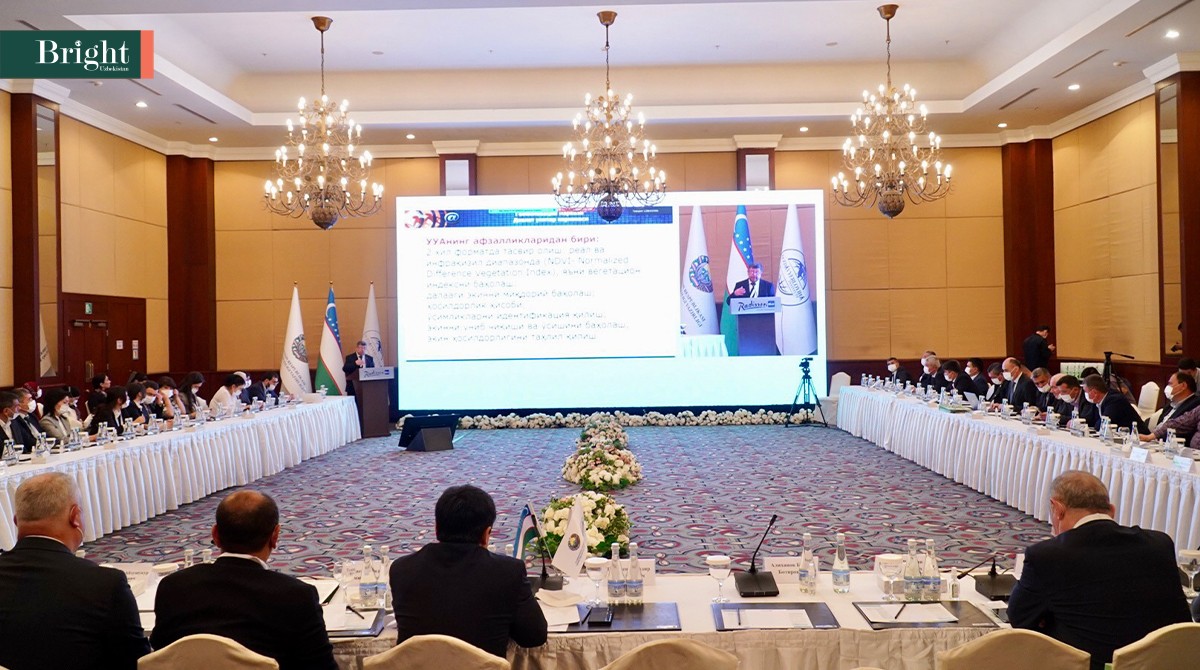 On April 22, 2021, The Ministry of Agriculture of the Republic of Uzbekistan organized Scientific and Practical Conference "Land Resources and Prospects for the Digitalization of Agriculture" was held, timed to celebrate the International Earth Day.
The main goal of the event is to draw attention to the issues of rational and efficient use of land resources and respect for the preservation of natural resources for future generations.
The Minister of Agriculture of the Republic of Uzbekistan Jamshid Khodjaev made a welcoming speech. At the beginning of his speech, the minister noted that the conditions of the coronavirus pandemic exacerbated the problems of ensuring food security, which contributed to raising urgent issues of the active implementation of geographic information systems, remote sensing, and digitalization programs for smart agriculture.
Also, today marks the 60th anniversary of the establishment of the research and design institute "Uzdaverloyikha" under the Ministry of Agriculture.
The institute was established as part of a government decree in 1961. Over the entire past period, large-scale work was carried out aimed at the rational and efficient use of land resources, the formation, organization of monitoring, determination of the normative value of land and the conduct of geobotanical research in the framework of the settlement of land relations