New Uzbekistan - for a new renaissance!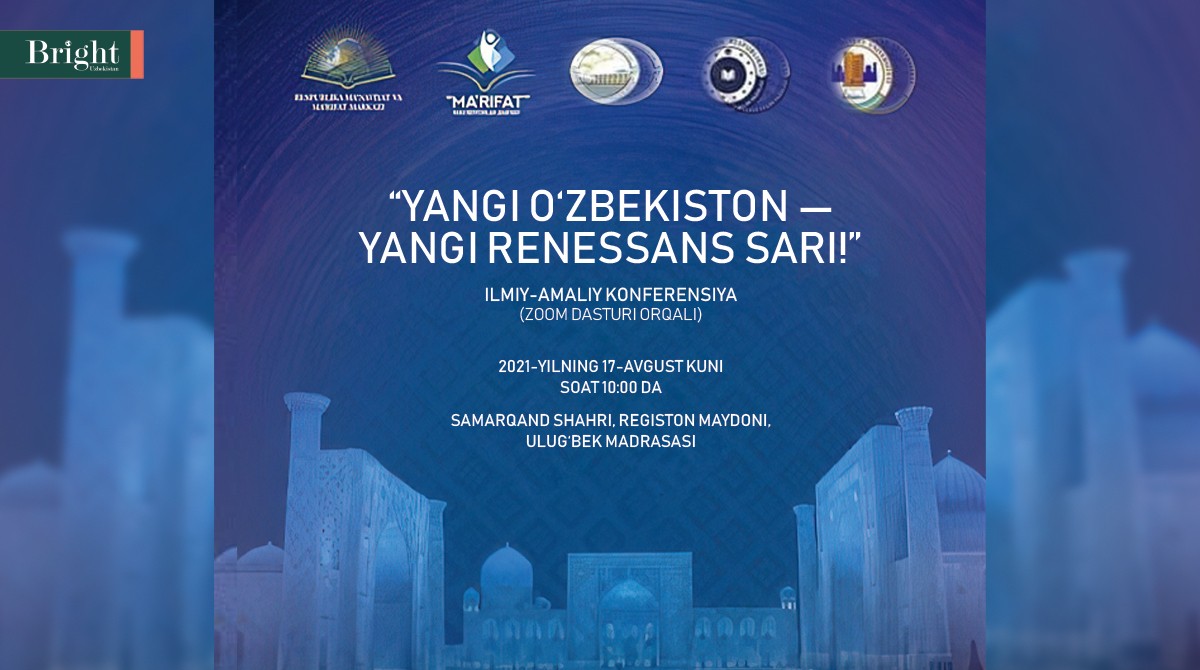 On August 17, in connection with the 30th anniversary of Independence of the Republic of Uzbekistan, the "Maarifat" propaganda society, together with the Ministry of Higher and Secondary Specialized Education and the Samarkand State University, will hold a scientific-practical Conference "New Uzbekistan - Towards a New Renaissance!" In the Ulugbek madrasah, located at: Samarkand, Registan square.
The conference with the participation of academicians, scientists, researchers, teaching staff will discuss the ongoing reforms in our country, the rich scientific and cultural heritage of our people, achievements in the field of science, art and culture, scientific and practical issues of preservation and broad promotion of national values ​​and traditions.