Part of the Abdullakhon madrasah collapsed in Bukhara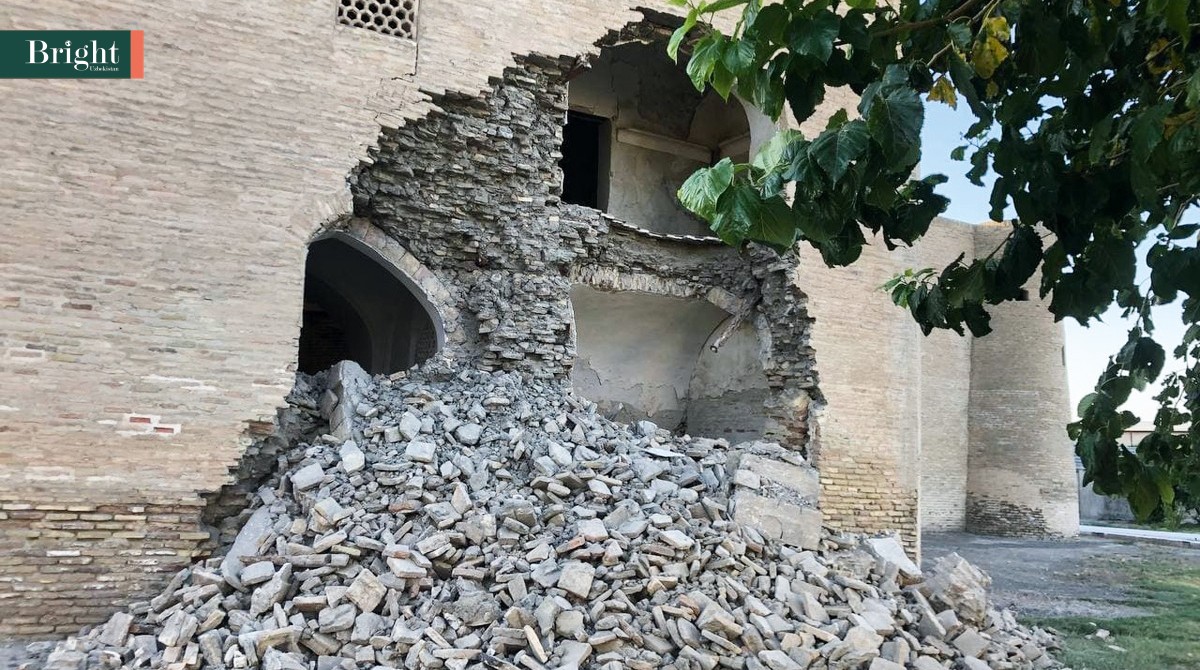 Part of the Bukhara madrasah "Abdullakhon" collapsed, as it is assumed, under the influence of long-term adverse factors-heat, cold and groundwater. The prosecutor's office is conducting an inspection.
Scientists, restorers and qualified specialists also conducted a study of about 40 cultural heritage sites in Bukhara that are subject to erosion and destruction due to man-made processes. Recommendations were sent to the Government to prevent such cases.
Work has begun on the restoration of the collapsed part of the madrasah with the involvement of representatives of the Agency for Cultural Heritage.