The CIS states plan to create conditions for the formation of a common labor market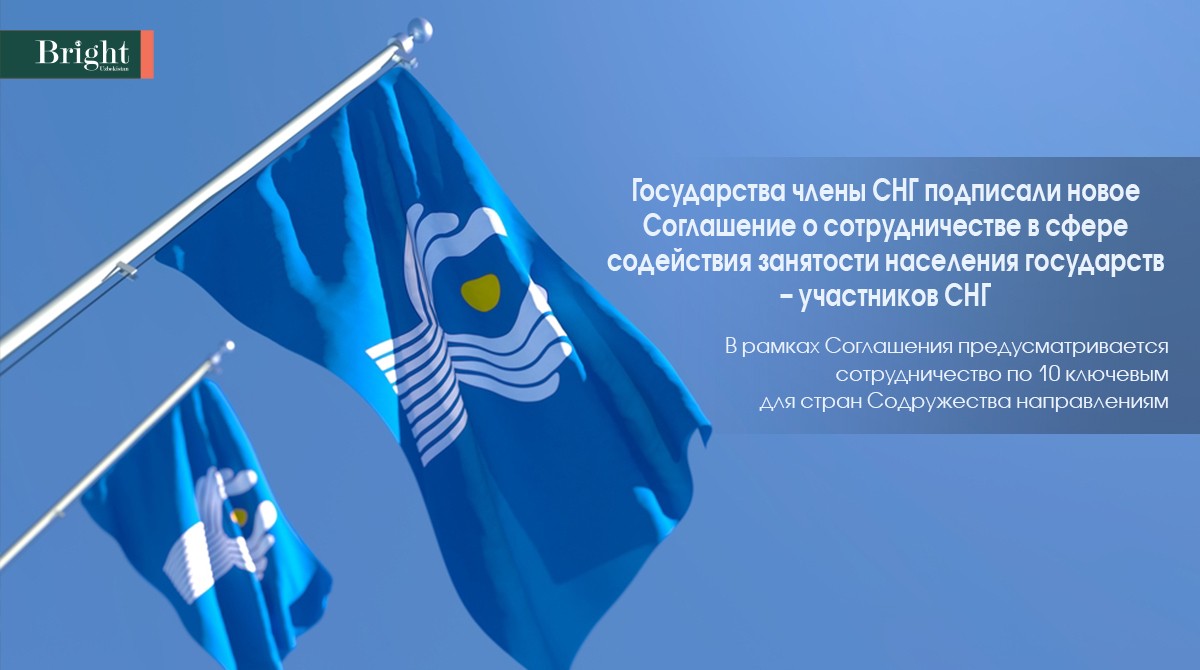 The CIS member states have signed a new agreement on cooperation in the field of employment promotion in the CIS member states.

At the regular meeting of the Council of Heads of Government of the CIS in Minsk, with the participation of a delegation from Uzbekistan, new measures were discussed to create favorable conditions in the field of employment of the population of the CIS member states. The signed agreement is particularly relevant in the context of the formation of a single labor market and large labor migration. In total, about 125 million citizens are employed in the Commonwealth. Before the pandemic, more than 2 million workers, or 1.5% of the employed, moved between the CIS countries every year. The new agreement will provide an opportunity to prepare for the return of labor migration in the CIS countries to the pre-pandemic level with more favorable conditions.
The Agreement provides for cooperation in 10 key areas for the CIS countries:
- creating conditions for the formation of a common labor market;
- improving employment efficiency;
- adaptation of labor migrants and training in the language, the basics of history, culture and the law of the state of employment;
- implementation of short practice-oriented training programs;
- expanding employment opportunities for vulnerable categories of citizens in the labor market;
- increasing labor mobility;
- development and integration of information systems;
- decline in informal employment;
- development of an organized recruitment system;
- countering illegal labor activity and illegal labor migration.
At the initiative of the members of the Advisory Council, it is planned to hold the first meeting on updating and developing these documents in the format of a specially created Interstate Working Group in August this year.