The concept of improving the forensic examination system was adopted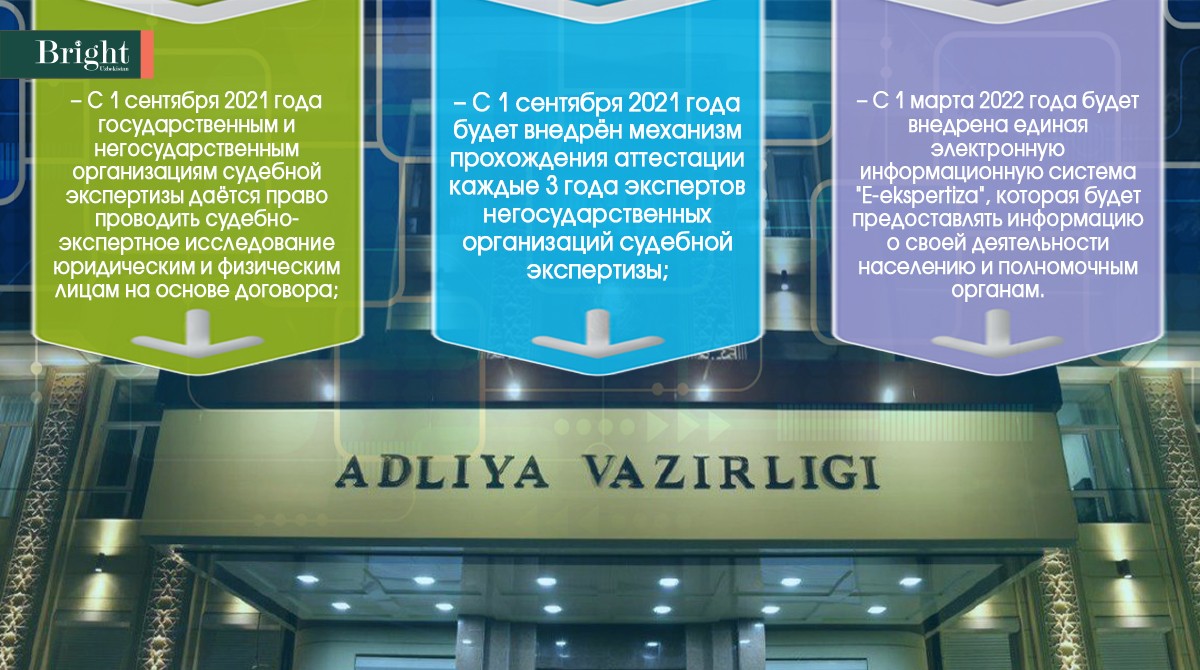 As we reported earlier, the Institute of Forensic Expertise has been established in Uzbekistan. The concept of improving the activity of forensic examination for the years 2021-2025 was adopted, the press service of the Ministry of Justice reports.
-From September 1, 2021, state and non-state forensic organizations are given the right to conduct forensic research to legal entities and individuals on the basis of an agreement;
-From September 1, 2021, a mechanism for passing certification every 3 years for experts from non-governmental forensic organizations will be introduced;
-From March 1, 2022, a unified electronic information system "E-ekspertiza" will be introduced, which will provide information about its activities to the population and authorities.
Also, under the Ministry of Justice, a fund will be created to support the development of forensic expertise, in order to comprehensively improve the forensic expert sphere in the Republic of Uzbekistan.