Turkic Council Secretary General received the Ambassador of the Georgia to Ankara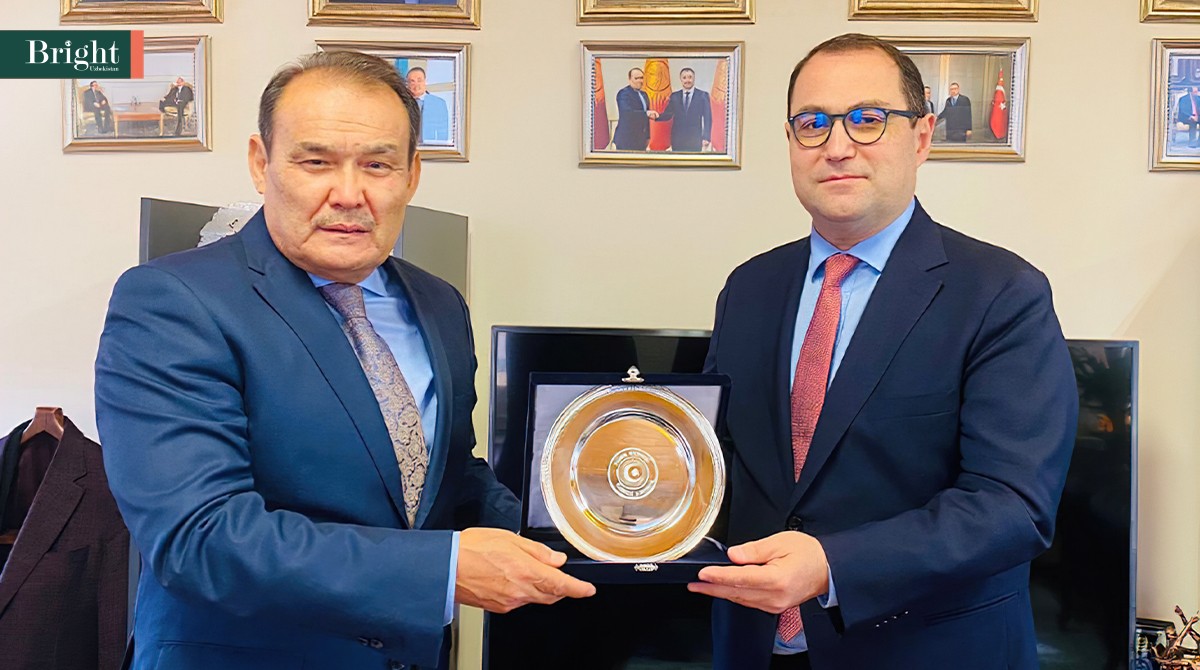 Secretary General of the Turkic Council H.E. Baghdad Amreyev received the Ambassador of Georgia to the Republic of Turkey H.E. George Janjgava at the premises of the Turkic Council Secretariat in Istanbul on 24 September 2021.
Referring to the excellent relations between George and the Turkic States, the Ambassador briefed the Secretary General on the current state of Georgia's cooperation with the Member States of the Turkic Council in the field of transport, energy, trade and tourism.
Georgian Ambassador emphasized the significance of the Turkic Council in the region and beyond and pointed out remarkable achievements of the Organization in recent years.
Secretary General welcomed the Ambassador of friendly Georgia and expressed his contentment for ongoing fruitful cooperation between Georgia and Turkic Council Member States.
He underlined the need to strengthen cooperation in the field of transport and energy, as well as the implementation of mutually beneficial projects that could further increase trade turnover, create a favorable investment climate, deepen transport links and also attract tourists to the region.
B.Amreyev and G.Janjgava exchanged views on possible ways of further enhancing multilateral cooperation between Turkic Council Member States and Georgia as well as organizing the reciprocal visits.
Parties also exchanged views on a number of relevant issues on the international and regional agenda.